Based on numbers alone, a quick analysis of the total count of season tickets shared by Cajam Marketing staff members, the amount of ice cream cones consumed at Citizens Bank Park and the frequency of Snapchat stories involving the Phillie Phanatic directly correlates to the number of baseball fans on the Cajam Marketing team. Our data diva Linda honed her mathematical and analytical skills from a young age, calculating batting averages and on base percentages in her head, while cheering on her beloved Philadelphia Phillies.
Data Driven Team Building
The perfect combination of statistical analysis and baseball (plus Brad Pitt) makes "Moneyball" a favorite movie among Cajam staffers. This 2011 film, based on a true story told in Michael Lewis' book "Moneyball: The Art of Winning an Unfair Game," depicts how the Oakland A's used data analysis to build a winning team on a limited budget. A revolutionary approach at the time, this data-driven team picking method challenged subjective player evaluations, traditionally used by scouts.
"It's about getting things down to one number. Using the stats the way we read them, we'll find value in players that no one else can see."  – Peter Brand, Moneyball
This sure-to-win analytic approach applies to business as well. Your company's data is your hidden talent on the bench when it comes to finding opportunities and maximizing your budget.
How to Pick the Profitable Players
Just as slugging percentage is a better indicator of a player's ability than a subjective assessment of his or her batting style, your company's key performance indicators will provide more insight about your success than anecdotal sales stories. With the right analysis, your data can give you objective, measurable knowledge about your business. Your numbers can tell you if you allotting the right resources to the best performing channels.
The Biggest Budget Doesn't Always Win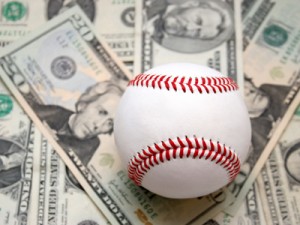 The 2002 Oakland A's built their winning team by fielding the "undervalued" players their competitors perceived as undesirable, but empirical analysis proved otherwise. Data analysis can help you find the undervalued channels in your market. For example, your competitors may all be racing to develop the best app, while overlooking less trendy, but better performing, customer retention tools. You have a finite budget; use your data to find the infinite opportunities.
Making It in the Big Leagues
For small retailers, competing with Amazon and other top retailers can feel like a tee-ball team going up against World Series champs. The top retailers write the playbook on how to monetize data. To level the playing field a bit, you need to use your data too. A small retailer can shift gears faster than a big corporation. Use this speed and agility to your advantage. Your market and sales analysis can help you assess operations, customer service and customer retention solutions in an aggregated way. Analysis can also help you figure out if selling on Amazon or other markets makes sense for your business.
Be the Underdog
It's often easier for a small business to build brand loyalty. A small retailer has the advantage of nurturing a personal relationship with customers, grassroots style. Offer top-notch customer service and take special requests. Share on social and work the "shop local" message. Folks love to see the underdog win – use this to your benefit.
Keep Your Eye on the Ball
Look at your data before adding new "players" like order management tools, new locations or new platforms. Routinely evaluate the tools you use such as email marketing, live chat, customer loyalty programs and other initiatives for the best return on investment. Make analytics part of your daily reporting. Pick the KPIs that matter most to your business, and monitor them on a regular basis. Test and track your gut instincts and hunches with analytics.
Rely on a Relief Pitcher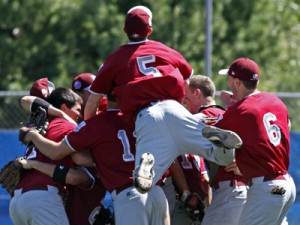 It can be hard to find the time to manage the day-to-day business plus the analysis to go with it. The bigger challenge is sorting through the stats, setting precise parameters and focusing on the right metrics. Cajam Marketing's data analysts have the know-how and experience to sort this all out for you. We've been doing this a long time, and we are passionate about the power of data. Contact us about our web analytics services.